WP Energize is built specially for WordPress users.
It is built for simplicity, ease of use, performance and security on the fastest infrastructure.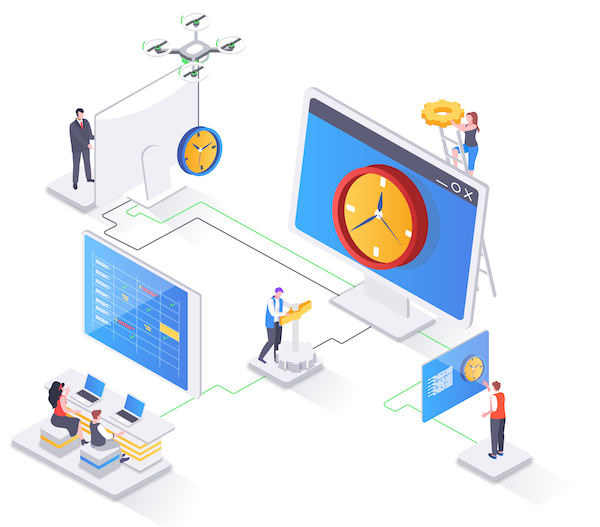 Assured Performance
Our highly-optimized platform is proven for excellent performance for our clients. This is crucial for higher conversions, more visitors and much better SEO rankings.
Optimized Stack
We use a finely-tuned and refined LEMP stack that is very fast and ready for enterprise sites in just a few clicks.
Databases
We have 2 databases that we use within our stack to drive performance, Percona MySQL8 or MariaDB.
Redis Nginx Page Caching
This server side caching solution assures one of the fastest server level caching available without the need for any additional plugins.
FastCGI Page Caching
This server side caching solution is great for high-concurrency. This makes it possible to have tens of thousands of visitors on your website at the same time without the need for any additional plugins.
Redis Object Caching
Using Redis Object Caching you get to incredible ultra fast speeds by caching your database and preserving server resources.
Secured And Backed-Up Websites
We take security very seriously and that is why we implemented, beside firewalls and malware scans a series of preventive measures so you know your websites are well protected and taken care of.
Web Application Firewalls
Depending on the case scenario we will implement a highly performant 6G, 7G or ModSec 3+ firewall on your website with the OWASP 10 ruleset already in place to simplify the process.
Backups
Our system will do automated daily backups to ensure your work is saved and secured. You can also choose the frequency of the backups and can even set your website to be backed-up hourly. Restoration is easy and can be done in minutes.
Intrusion detection system
A highly performant intrusion detection system named Fail2Ban, can be set in place that will protect your website from brute-force attacks.
WordPress Hardening
To add another layer of security we can configure additional WordPress hardening measures like: locking xmlrpc.php, load-scripts.php, PHP executing in wp-content, block comments, block links OPML, block trackbacks, block the wp-admin upgrade and install file, and more.
Automatic SSL Installation
A free SSL certificate by Let's Encrypt SSL will be issued automatically for your website. This will allow your site and it's domains to be served by the encrypted HTTPS protocol, and your visitors will also benefit from the speed increase enabled by HTTP2 which only works via HTTPS.
Expert Support
Our support team is trained to handle WordPress specific problems and will help you fast and on point. We are not going to send you robotic auto-responses and answers that are not related to your needs.
24/7 Real Human Support
Our support team is available right when you need us. You can use our support system to get connected with us fast.
Proactive Support
We monitor your website and check it every 2 minutes. In case a critical issue will arise our team is there to help and investigate it.
More Than Support
Our Engineers will help you troubleshoot issues and conflicts with plugins and themes, database errors or different server errors (500, 502 or others) and are here to give you the right advice regarding different WordPress related aspects.
Easy Website Management
You have an integrated dashboard built for performance and security where you can adjust the settings for your sites. Managing your sites from our easy to use dashboard has never been easier and more time saving.
Granular Control
You are in total control of your sites. Make backups, adjust PHP or caching and much more with just a few clicks.
Flexible User Roles
You can define multiple user roles and give them granular access. Your team can have access according to their role in the company. The feature will be available soon.
White Labeling
Brand your dashboard with your logo, your domain name and your company data for invoices. There will be no trace of WP Energize. Build your hosting business with us. This feature will be is available soon for Agency Partners.
One Click Backup and Restore
Set the schedule for automatic backups or do as many manual backups or restores as you want with just one click. It has never been easier and more practical.
One Click Suspend Site
If you need to suspend a site, just toggle the Suspend Site toggle and it's done. It takes 1 second and when accessed it will show the visitors a suspended site message.
PHP Versions
Adjust PHP versions as you please from PHP 7.3 to 8.1. You can also adjust Max Execution Time, Max File Uploads and other PHP features in seconds, from the dashboard.
One Click SSL Certificate
Use the domains toggle to issue an SSL certificate for free and it will be set for your website in less than 5 minutes.
Website Bundles
This feature is a big time saver as it will let you preconfigure your website deployments with the stack of Themes and Plugins that you most commonly use for your projects. You can create multiple bundles depending on the type of project that you are working on.
This feature will be available soon.
Custom Security Options
If you want to adjust your website security options you can easily do it from the dashboard. Enable or disable 6G, 7G or ModSec firewall as you want. You can also enable or disable WordPress hardening measures depending on the context.
We Migrate Your Site For Free
No more stress with site migration technicalities. Our team will handle your site migration to WP Energize for free.
A World-Class Managed Hosting Infrastructure
Adapted For Your Needs
WooCommerce
A fast WooCommerce Store means higher conversion rates and more happy customers.
Membership Site
Grow your membership site and provide a great user experience using WP Energize hosting
LMS (Learning Management System)
Scale your training, coaching or expert business hosting your courses on WP Energize.
Multisite / WaaS Network
Starting and growing your multisite network with WP Energize has never been easier. Start your multisite network with just a few clicks.



High Traffic Blog
Get a fast loading WordPress blog with a global audience, using WP Energize hosting. Using our optimized hosting for your blog you'll benefit from speed and security 24/7